Originally published in Utah Business.
I share my life with a beautiful yellow Labrador Retriever named Marley. Marley has the personality of a service dog—gentle, kind, content and loving. She lives for food, walks to the park and family play time. She loves sunspots and scratches on her ears.
In the morning, she visits my side of the bed first, just to make sure I'm still there and her life is complete. When I come home from work, I can see her looking out the window watching for my return. In the evening, when I sit in my comfy chair, her tail thumps the ground when I talk to her. She makes me feel like a million bucks.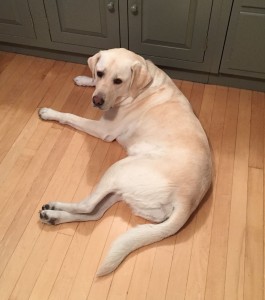 Marley sheds too much, whimpers at times, snores and makes our yard a bit more difficult to walk in. But make no mistake—my life is better because of her loving companionship.
I've never used the term "dog economics" before, but I think it's useful to use my dog to make a point. As business people, we spend much of our days talking about things we can quantify—profit and loss statements, balance sheets, cost allocations—and too little time considering the things we struggle to quantify—a positive work environment, professional friendships, a listening ear to a coworker in need.